Pocono Palace Resort - East Stroudsburg
41.069945

,

-75.062763
East Stroudsburg

,

United States

|
207US$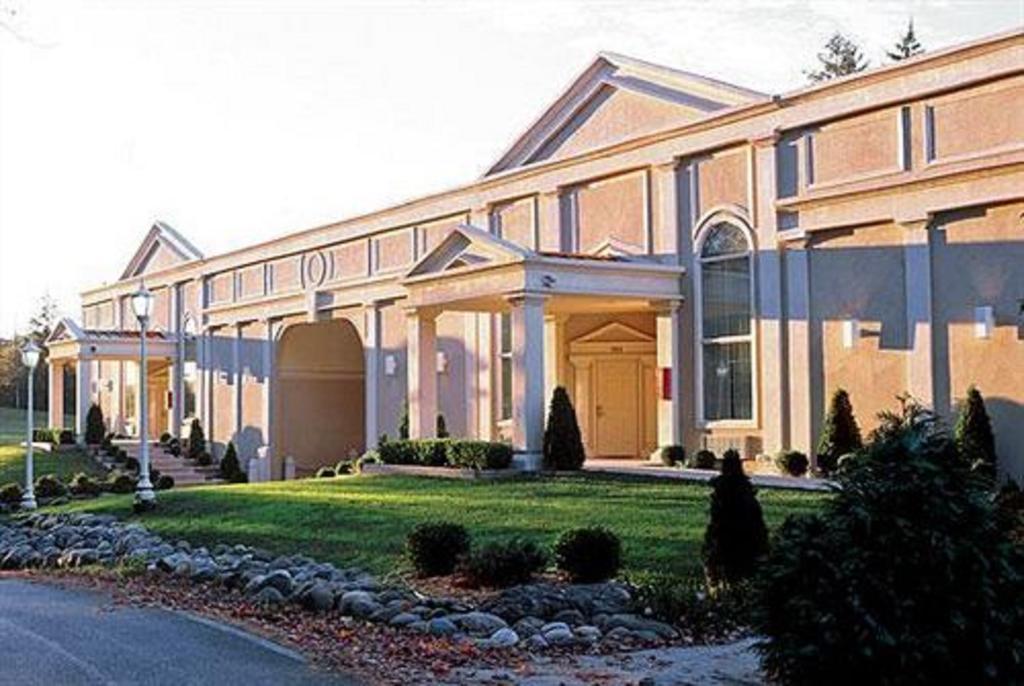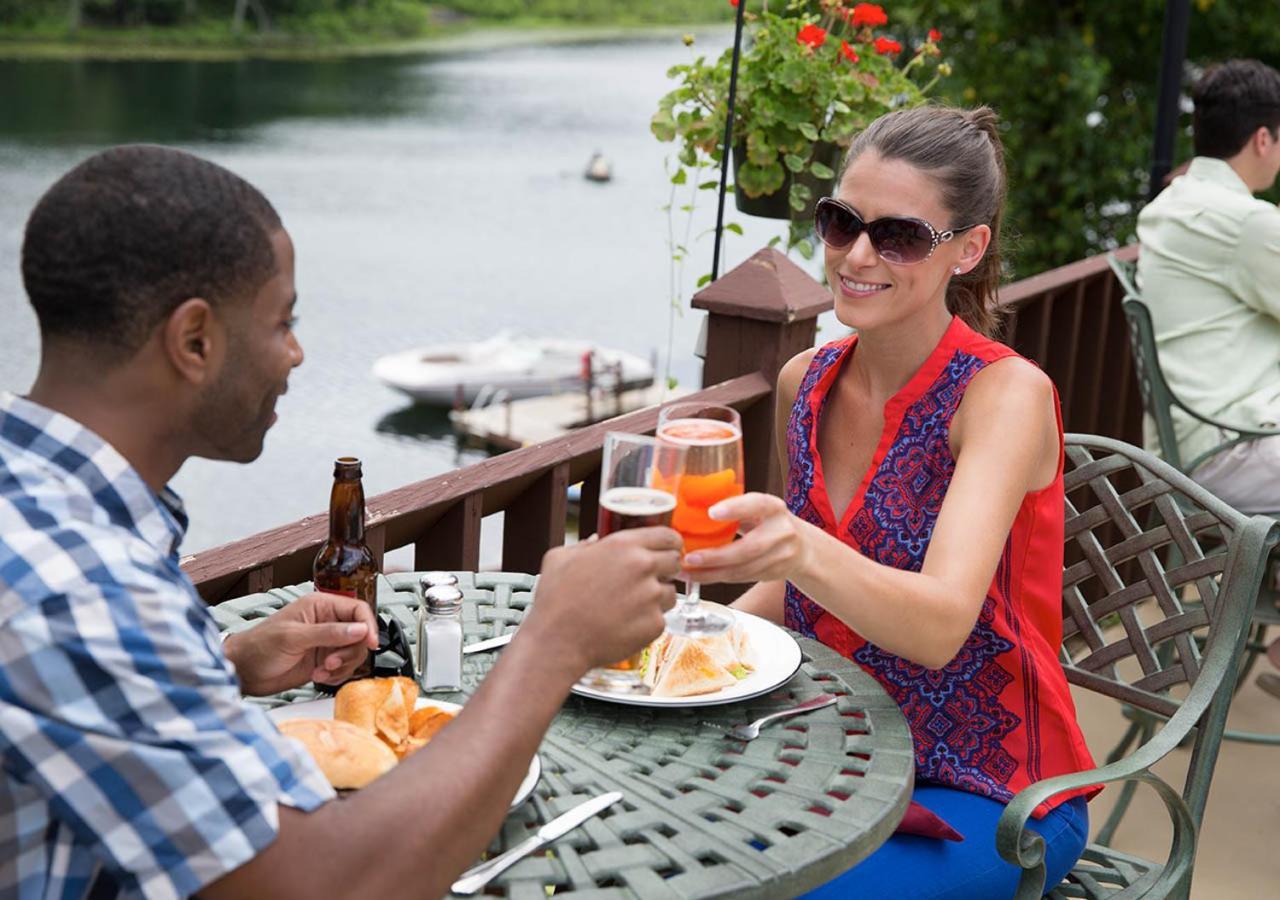 Address
206 Fantasy Road
,
East Stroudsburg
,
Pennsylvania
,
United States
,
18335
,Pennsylvania
Overview
The 3-star Pocono Palace Resort offers 174 unique rooms just a drive from Lehigh Valley. Wi Fi is accessible throughout the property and a parking lot is provided on site.
Location
This hotel is set 0.6 miles from Coolbaugh Lake. The hotel is nestled in the heart of East Stroudsburg. Slopes and a skating rink are near the accommodation.
Thanks to a location right at a boat dock, the property is well-connected with other parts of East Stroudsburg.
Rooms
The air-conditioned rooms have a balcony and a sitting area, and some of them face the lake. These rooms also have heated flooring.
Eat & Drink
American dishes are prepared at Lake View Dining Room restaurant on site the Pocono Palace Resort. Gastronomic options include a poolside bar.
Leisure & Business
You can enjoy live performances and a nightclub at this East Stroudsburg hotel, while the area is also popular for tennis, golf and billiards. The East Stroudsburg property has a fitness center. The hotel offers health club together with a hot tub and an outdoor swimming pool.
Internet
Wireless internet is available in the entire hotel for free.
Guest Parking
Public parking is possible on site for free.
Number of rooms:   174.
Most Booked Hotels for Your Next Trip
Facilities
Most popular facilities
Swimming pool
Seasonal outdoor pool
Indoor heated swimming pool
Private beach
Beach access
Private beach
General
Wi-Fi
Parking
24-hour services
Swimming pool
Air conditioning
Facilities for kids
Private beach
Sports & Fitness
Fitness center
Canoeing
Skiing
Hiking
Cycling
Tennis court
Pool tables
Mini golf
Fishing
Dining
Restaurant
Snack bar
Bar/ Lounge area
Free breakfast
Spa & Leisure
Indoor heated swimming pool
Seasonal outdoor pool
Beach access
Night club
Entertainment
Spa & wellness center
Jacuzzi
Massage
Room features
Air conditioning
Heating
Sitting area
Ironing facilities
Media
Flat-screen TV
Cable/ Satellite television
Free local telephone calls
Good to know
Check-in
from 15:30-23:59
FREE
Check-out
until 11 am
FREE
Children & extra beds
There are no cribs provided in a room. 
Pets
Pets are not allowed.
Rooms and availability



Location
206 Fantasy Road
,
East Stroudsburg
,
Pennsylvania
,
United States
,
18335
,Pennsylvania
City landmarks
Nearby
Restaurants
Hotels nearby
Museum
Pocono Indian Museum
1.5 mi
Middle Smithfield Church
4000 ft
Market
Pocono Bazaar Flea Market
1.2 mi
Pocono TreeVentures
1.4 mi
Church
The Reformed Church of Bushkill
1.4 mi
Family of God Church
1.4 mi
Golf Course
Fernwood Golf Course
2.0 mi
Golf Course
Great Bear Golf Club
1.7 mi
Middle Smithfield Presbyterian Church
1.8 mi
Middle Smithfield Presbyterian
1.8 mi
Ski Area
Shawnee Mountain Ski Area
2.4 mi
124 Golf Dr #3
Blue Lightning Tubing
2.0 mi
The Jinyin Temple of Sino Esoteric Buddhism
2.1 mi
McDade Recreational Trail
2.8 mi
Pocono Go-Karts and Play Park
2.7 mi
Park
Smithfield Beach National Recreation Area
2.9 mi
Hardwick Township
Pahaquarry Copper Mines trail
2.9 mi
Camping
Resica Falls Scout Reservation
2.9 mi
Old Copper Mine Entrance
3.0 mi
Middle Smithfield Presbyterian Church
2400 ft
Middle Smithfield Presbyterian
2500 ft
Restaurant
Taste of Portgale BBQ
4000 ft
Restaurant
Pocono Cafe Bakery & Restaurant
4000 ft
Restaurant
Los Tres Amigos Mexican & Spanish Restaurant
3000 ft
Getting around
Airports
Lehigh Valley

(ABE)
42.0 mi
Morristown Municipal

(MMU)
58.1 mi
You can book a shuttle, once your reservation is complete.
Essential information about Pocono Palace Resort
| | |
| --- | --- |
| 💵 Lowest price | 207 US$ |
| 📏 Distance to center | 7.9 mi |
| 🗺️ Location rating | 6.0 |
| ✈️ Distance to airport | 42.0 mi |
| 🧳 Nearest airport | Lehigh Valley, ABE |
Reviews of Pocono Palace Resort
Charles

My husband and I recently stayed at a unique hotel in East Stroudsburg for a special occasion. We were amazed by the unexpected music that greeted us upon entering our room. The champagne jacuzzi and heart-shaped pool added to the romantic atmosphere. The round bed with mirrors on the ceiling made our stay unforgettable. The blue color theme throughout the suite created a sensual ambiance. The back porch offered a stunning view and the wrap-around mirror headboard was both large and comfortable. The hot-tub was alluring and relaxing. The pool-room on the lower floor was simply incredible. The resort had delicious and affordable buffet options. The friendly staff made our experience even better.

Would recommend this hotel.

John

We had a great time at this lakeside resort! The Jacuzzi tub in our room was amazing. The buffet had a nice variety of food and a beautiful view. We also enjoyed the Pig Roast by the pool. we recommend this place for a enjoyable getaway.

Franklin

The staff was wonderful and helpful all the time. Location: the hotel was really close to even the parks, Pocono Palace and the lake.

The breakfast was not included.

William

The rooms with a round bed with light up ceiling tiles to look like stars above.

L.

We had a flawless, stress-free wedding at the resort. The staff was excellent and the fall colors were beautiful. The room, food, and entertainment were great. The activities and amenities were unreal - from indoor mini golf to paddle boats. We can't wait to come back!

Hard to think of anything.

John

The Pocono resort amenities were amazing - indoor mini golf, pool tables, ping pong, and more! The entertainment at night was fantastic, with great comedians and bands. The happy hour DJ and the balcony in my room were highlights. The view of the lake was breathtaking, and I enjoyed hiking and exploring the nature around it. The breakfast and dinner options, including the salad bar, were enjoyable.

Cannot find any fault.

Raymond

Marvellous position was an added bonus. The restaurant here was nice which hosts breakfast and lunch, we both ordered delicious dishes. The service was excellent, the staff were attentive.

Robert

The restaurant was nice which hosts breakfast and lunch here, I had excellent dishes.

Joseph

This hotel offers great value for money with reasonable prices. The attention to detail in the rooms is impressive, with round beds and light-up ceiling tiles that create a romantic atmosphere. The staff provides excellent service and the basic amenities are all in good condition. The location in a nice area adds to the overall charm of the hotel.

All aspects of our stay were satisfactory.

Kathryn

Room decor outdated and mismatched, in need of renovation. Slow housekeeping service, had to request additional supplies. Sports barn closed, limited activities available. Upgraded room recommended for better experience. Property well-maintained with impressive amenities and quality entertainment. Champagne Jacuzzi a highlight, creating a romantic atmosphere.

Cheryl

The Pocono Palace Resort in East Stroudsburg provides guests with an inviting and exceptional room. The stunning location allows for a short walk to the Garden and restaurant, creating an awesome experience. Guests can enjoy the well-maintained amenities, including ping pong tables. The resort also features a gourmet restaurant that serves breakfast and lunch.

Samuel

We appreciated this hotel, it was clean with a stunning and awesome staff. The team provided a great service. Got ironing for free, didn't expect that.

John

I had a wonderful time at the resort. The cleanliness was top-notch, and everything in my room worked perfectly. The hotel facilities were excellent, offering a wide range of amenities for a relaxing and enjoyable stay. The staff was friendly and made me feel welcome. The location was convenient, with a gift shop complete with an adult toy wall and beautiful views of the lake. Breakfast was delicious, and there were plenty of activities to do on the grounds. it was a great experience.

Can't fault anything about it.

Sara

It was fairly clean and the staff were superfriendly, beds were large. The breakfast was delicious with different selections, and all the food was amazing!

Ralph

What a fantastic stay! The check-in process was quick and the staff was friendly. The room we stayed in was beautifully decorated and clean, with modern amenities like flat-screen TVs and a jacuzzi tub. The resort offered a wide range of activities including rowboating, golfing, and even a haunted hayride. We kept ourselves busy throughout our stay and had a great time. Plus, the staff was always courteous and ready to assist with any questions or needs we had.

The only downside was the food. We opted for the all-inclusive package, but unfortunately, the quality of the food did not meet our expectations.
FAQ about Pocono Palace Resort
What landmarks can I find in vicinity of Pocono Palace Resort?
Staying at Pocono Palace Resort, you shouldn't miss East Stroudsburg's main landmarks such as Pahaquarry Copper Mines trail (2.9 miles), Pocono Indian Museum (1.5 miles) as well as Pocono Bazaar Flea Market accessible with a 5-minute drive.
Is there parking at the Pocono Palace Resort?
Yes, the Pocono Palace Resort features a parking lot available onsite.
What are our dining options during the stay at the 3-star Pocono Palace Resort?
Unfortunately, the 3-star Pocono Palace Resort does not have on-site restaurants, but guests can dine in La Rosa Pizza and The Big A Grillehouse restaurants placed within a 12-minute walk from the property.
What time is check-in and check-out at Pocono Palace Resort?
Guests of Pocono Palace Resort can check in from 3.30 PM to 11.59 PM and check out from 11 AM.
How much does it cost to stay at the East Stroudsburg hotel?
The price for a room in the East Stroudsburg hotel starts at $247.
Which amenities are included in the rooms at the East Stroudsburg hotel?
Each room at the East Stroudsburg hotel offers a flat-screen TV with satellite channels, some units feature private bathrooms along with a hairdryer and sauna.
What spa facilities does the hotel offer?
Spa facilities in the hotel include a hot tub and an outdoor swimming pool.
Is there a swimming pool in Pocono Palace Resort?
Yes, Pocono Palace Resort features a seasonal outdoor pool.